Virtual training quick facts.
We have been broadcasting virtual classes live, hands-on since 2005. We create a classroom like environment online where you can talk with the instructor and ask the questions you need solved. Our instructors can also see your work with your permission and help solve errors.
Class size limits so we can concentrate on your questions.
You can bring your Excel problems to the class.
We use WebEx to broadcast the class, a simple download.
You can repeat your class for free. Details >
Available Classes >
How does our virtual training work?
You will be working live virtually with an Excel instructor typing the problems as they do.
You will be able to talk to them at any time during the instruction.
They can see your computer and guide you through problems (with your permission).
We limit our class size so we can discuss your problems in class and build examples around them.
We use WebEx in our virtual learning.
To use WebEx on your computer requires you to perform a simple download (it does not usually effect security).
Be sure and download WebEx a few days before the class, not 10 minutes before it starts.
If you cannot download it, give us a call and we will try to help you.
You can download WebEx directly from their website at www.webex.com >.
We can reach your company anywhere at anytime.
Our Excel virtual learning allows us to train a company anywhere in the world.
When performing virtual onsites, we can integrate different facilities in different locations.
We can also match your time zone for onsite broadcasts, contact EMAGENIT at 805.498.7162 for more details.
Please consult our Classes page > for all of our classes.
Onsite Details >
How we communicate and talking gear.
When taking our virtual learning, we use Webex to talk to our attendees.
To use Webex, make sure your computer has good speakers and a microphone.
Computer built-in microphones and speakers will usually do the job.
If you do not have a mic, a $10 - $30 microphone will do the trick.
Same goes for the speakers.
We can also use conference calling.
You can call into a conference line and join us if your computer does not have a microphone or speakers.
We can also call into your conference line if performing an onsite.
Please let EMAGENIT know before hand if you have to use the conference line.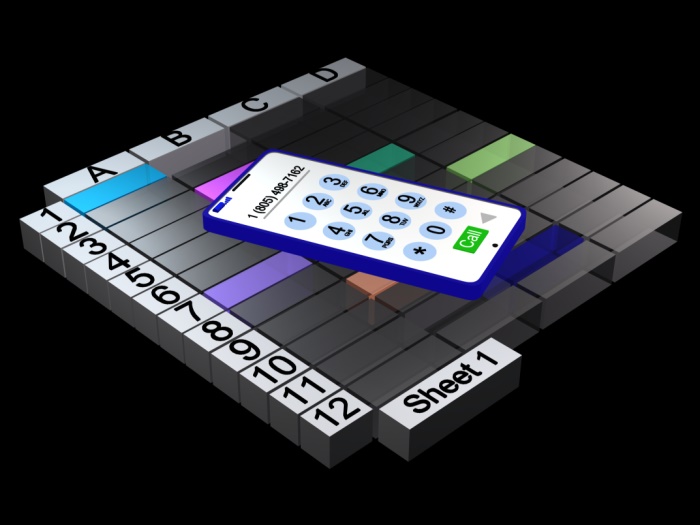 Use a projector to view the virtual learning.
This eliminates having to toggle back and forth between WebEx and Excel on your computer.
This creates a classroom like atmosphere and works well for groups in meeting rooms.
Just log the other computer into our WebEx session and let us know.
If using another computer, turn its speakers and microphone off to prevent feed back.
Use 2 monitors to view the class.
You can use another monitor and hook it up to your computer through it's HDMI port.
You can use a modern flat screen TV and hook it up to your computer through it's HDMI port.
This way you can use one monitor to view the WebEx session and the other screen for your Excel work.
Broadcast times, discounts and manuals.
We broadcast our virtual learning at the same time as our public classes.
We hold our classes at 9:00 AM CT which can accommodate the PT, MT, and ET time zones comfortably.
When we have attendees from different time zones, we will try to take strategic breaks for all involved and set the class lunch time accordingly.
If you are sending more than one individual to our class, let us know and get a discount.
All of our Excel classes come with a manual (TCEM > or EAE >) and free repeats >.
Dates / Signup >
Need Help? Please call us at 1.805.498.7162
Copyright © 2002-2023
EMAGENIT All Rights Reserved